Excellent Car Services Since 1993
Automotive Service Center in Storm Lake, IA was founded by Mike and Steve Struthers on February 13, 1993, and has been providing honest auto repairs and services for all of your vehicle needs. As a local and family-owned business, we have deep roots in the community. We not only give excellent service, but also great care for you and your family's road safety.
Why Choose an ASE Certified Center?
The National Institute of Automotive Service Excellence (ASE) is an organization that gives professional certifications to automotive technicians who prove that their auto servicesare of top quality. Being an ASE certified service center, our auto mechanics are proven to be among the best in the business. We have the right credentials and experience to work on your car's radiator, transmission, or any other crucial parts. Take your car to us and experience the difference between an ASE certified service center and a standard one.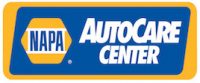 We were so pleased with the service, attention to detail, and exceptional communication! They were so easy to work with!
Bev

Awesome service. Been going there for 3 years, and they always are clear on what they are going to work on and price.
Rene Bustos

Great service, professional workers, and got us in and out quickly! Thank you for saving our trip!
Anne Middleton

Did the job really well. Got me in and out quickly.
Beau August

ASC has always been able to fix my problems in a timely order! Plus they have always been good about not overcharging on my bills.
James Barber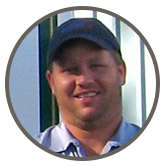 Questions? Fill out the form or give us a call at 712.732.2011.